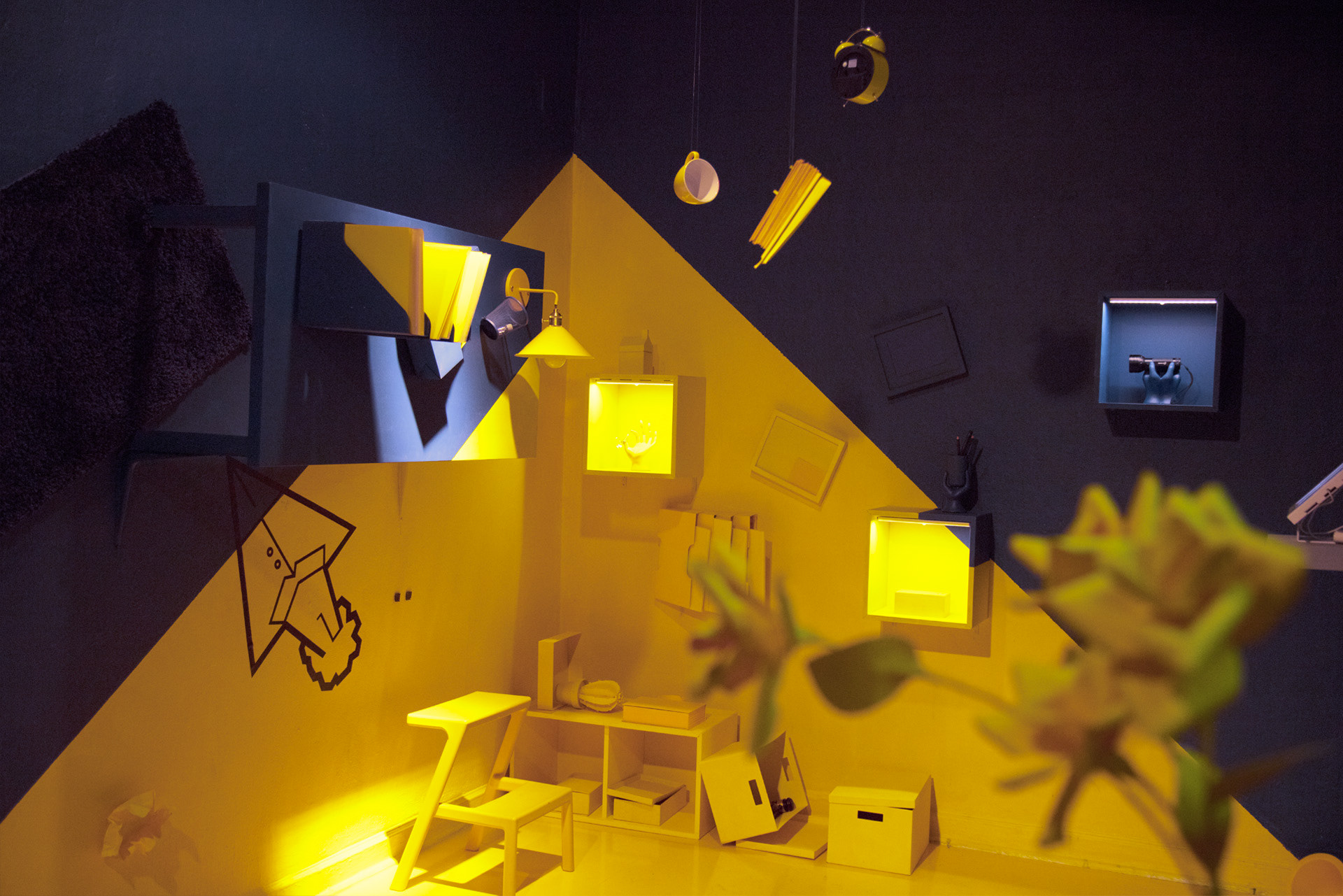 Who Killed Mr. Stripe?

 is a detective game set in a gallery context. It was first exhibited in MICA Graphic Design Department Fall Show.
The scene was exhibited in an individual room of Fox 3 Gallery so that the viewers could experience in an isolated, immersive space. This project highly exaggerated physical interaction in this digital era.
Mr. Stripe is an entrepreneur and he was killed in his office. There are three suspects: 
Mr. Checkerboard

: Mr. Stripe's friend. Mr. Checkerboard owes Stripe a huge amount of money and Checkerboard cannot return the money due to his bankruptcy. 
Miss Stripe

: Mr. Stripe's daughter. Mr. Stripe recently found that Miss Stripe is not his biological daughter, while Miss Stripe happens to know that Mr. Stripe will not leave her any money in his death will.
Miss Dot: 

Mr. Stripe's fiancé. Miss Dot's father was killed in a car accident plausibly caused by Mr. Stripe. 
Clues revealing their murder motives were printed on cards and hidden in the space. Viewers could touch, move, and open items to discover the story and reveal the murderer.