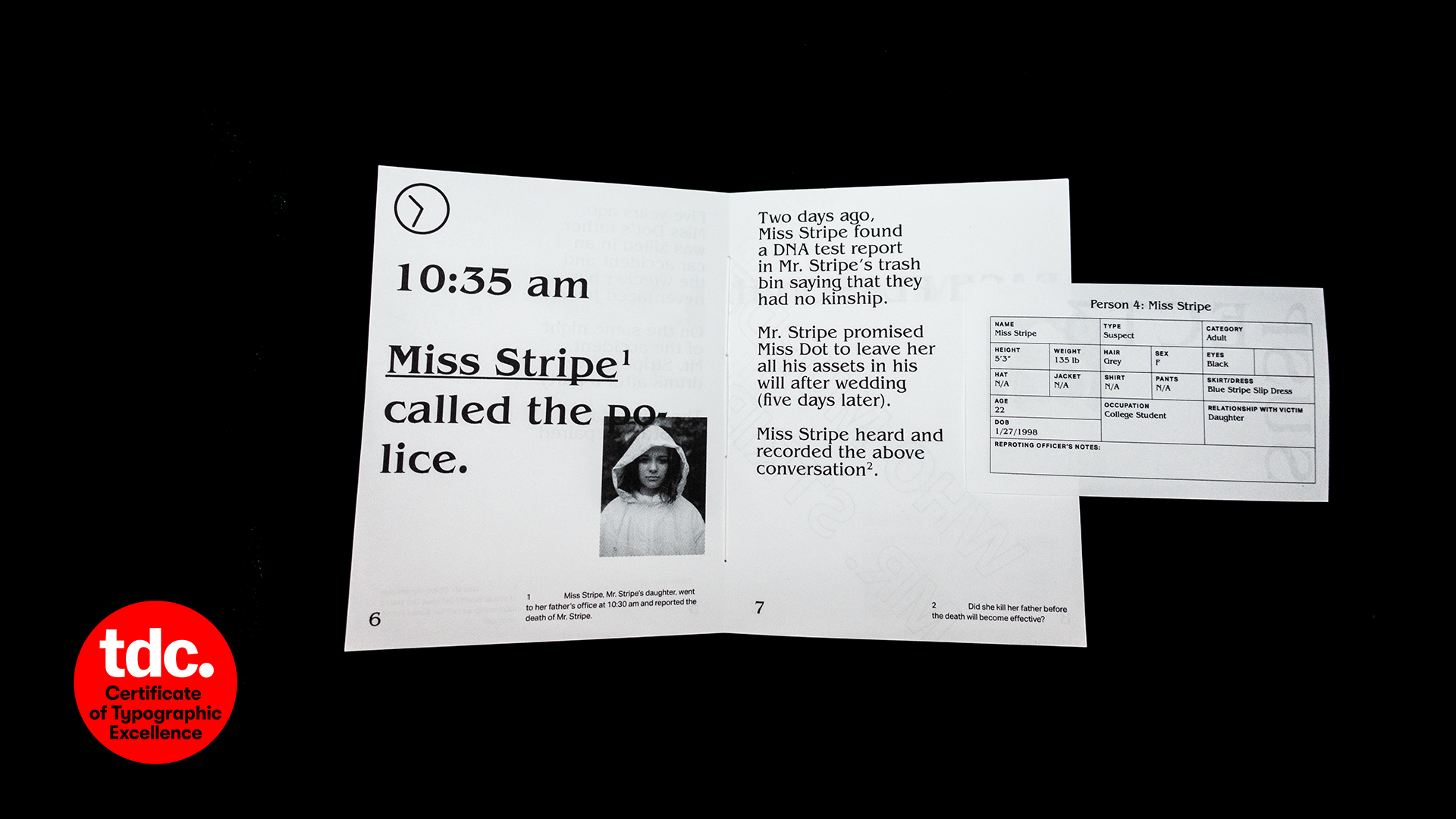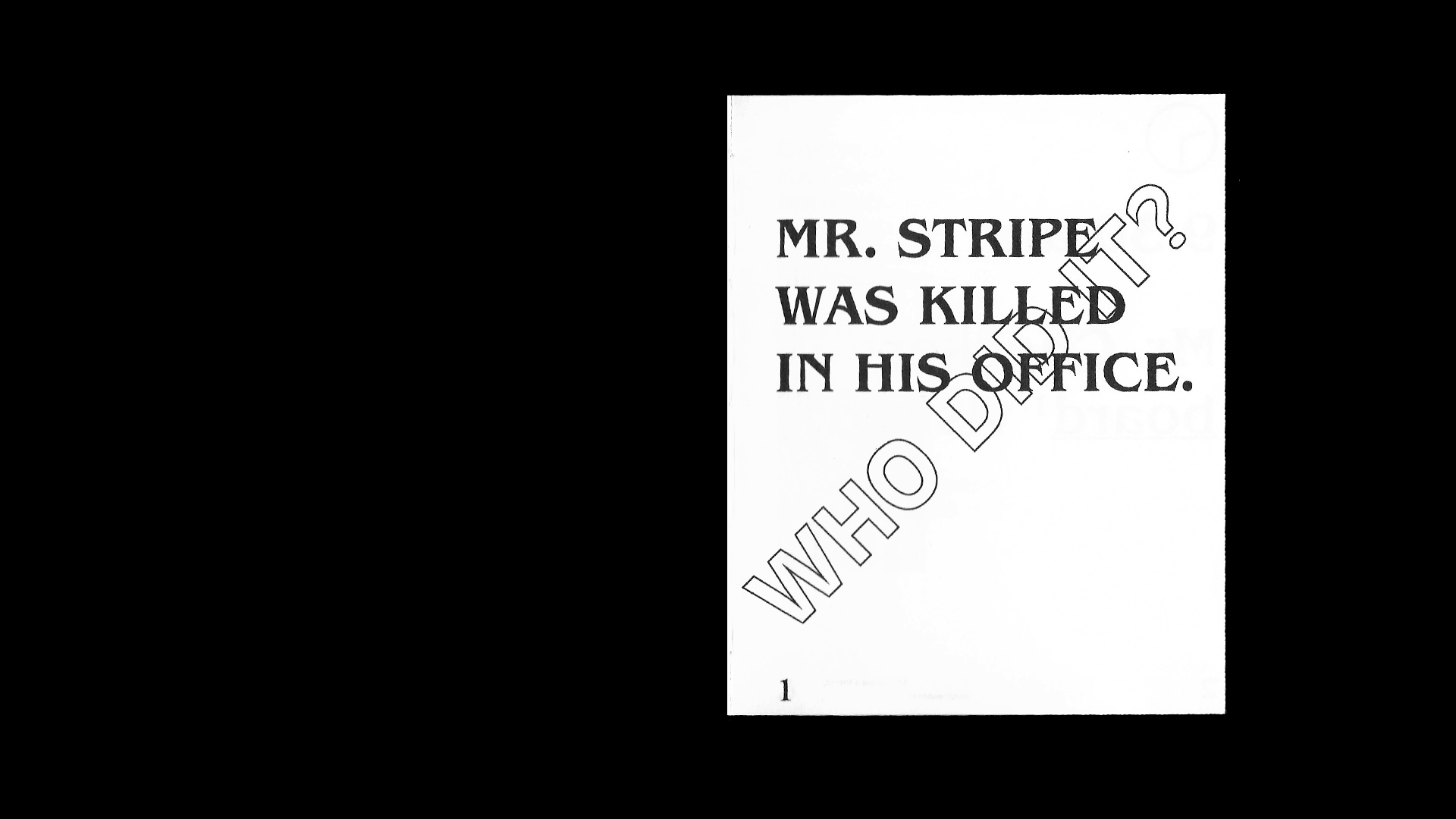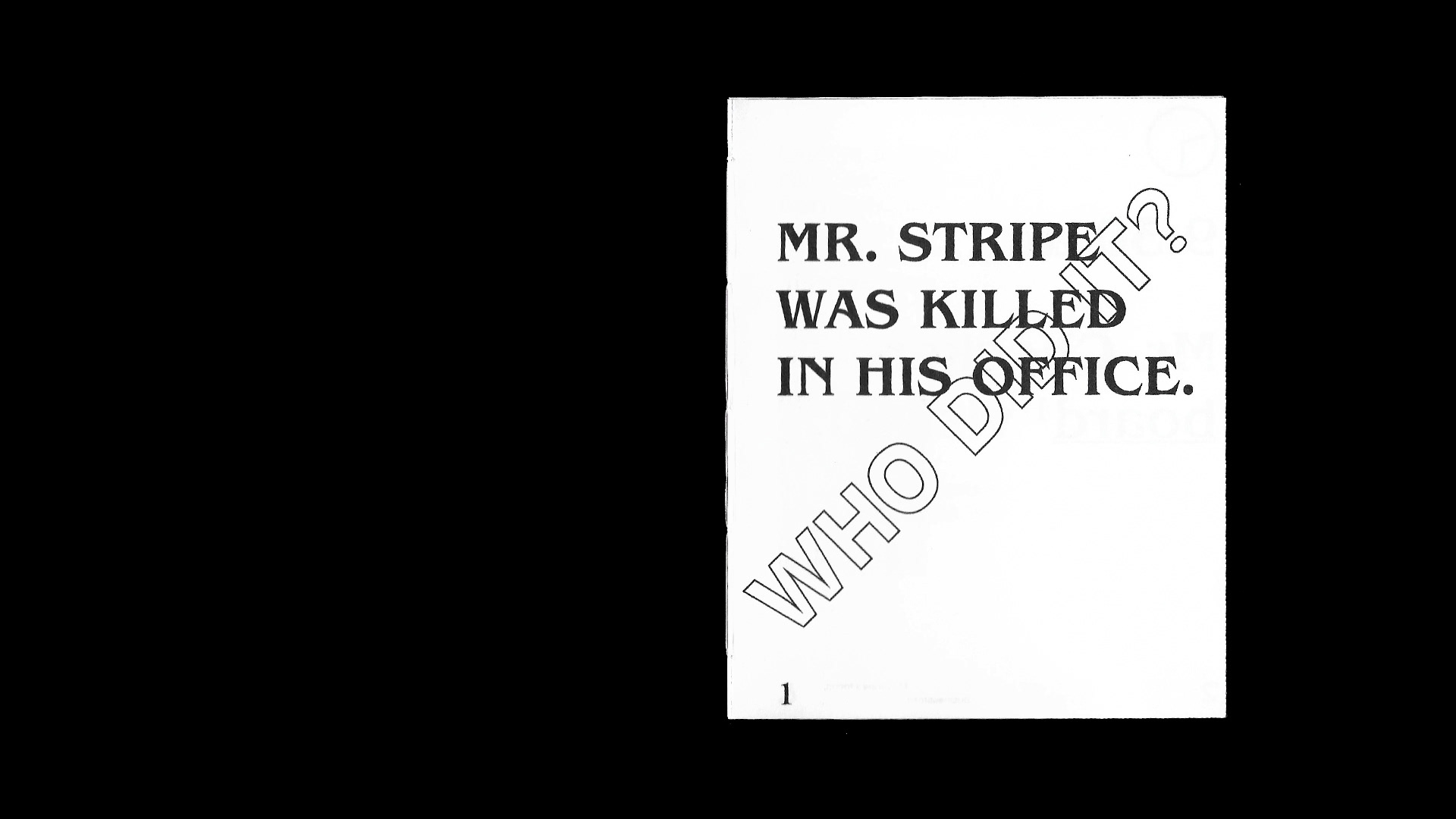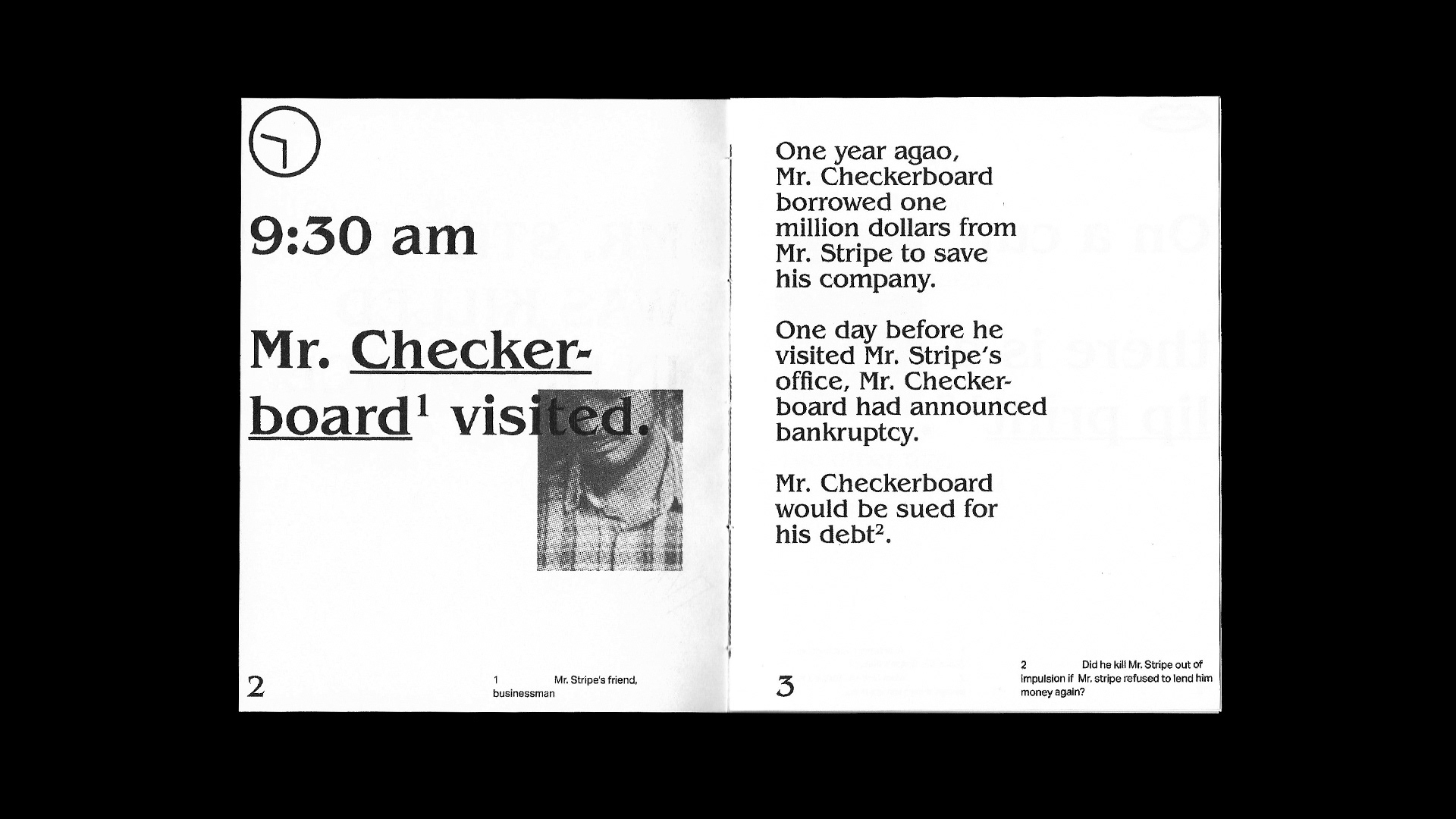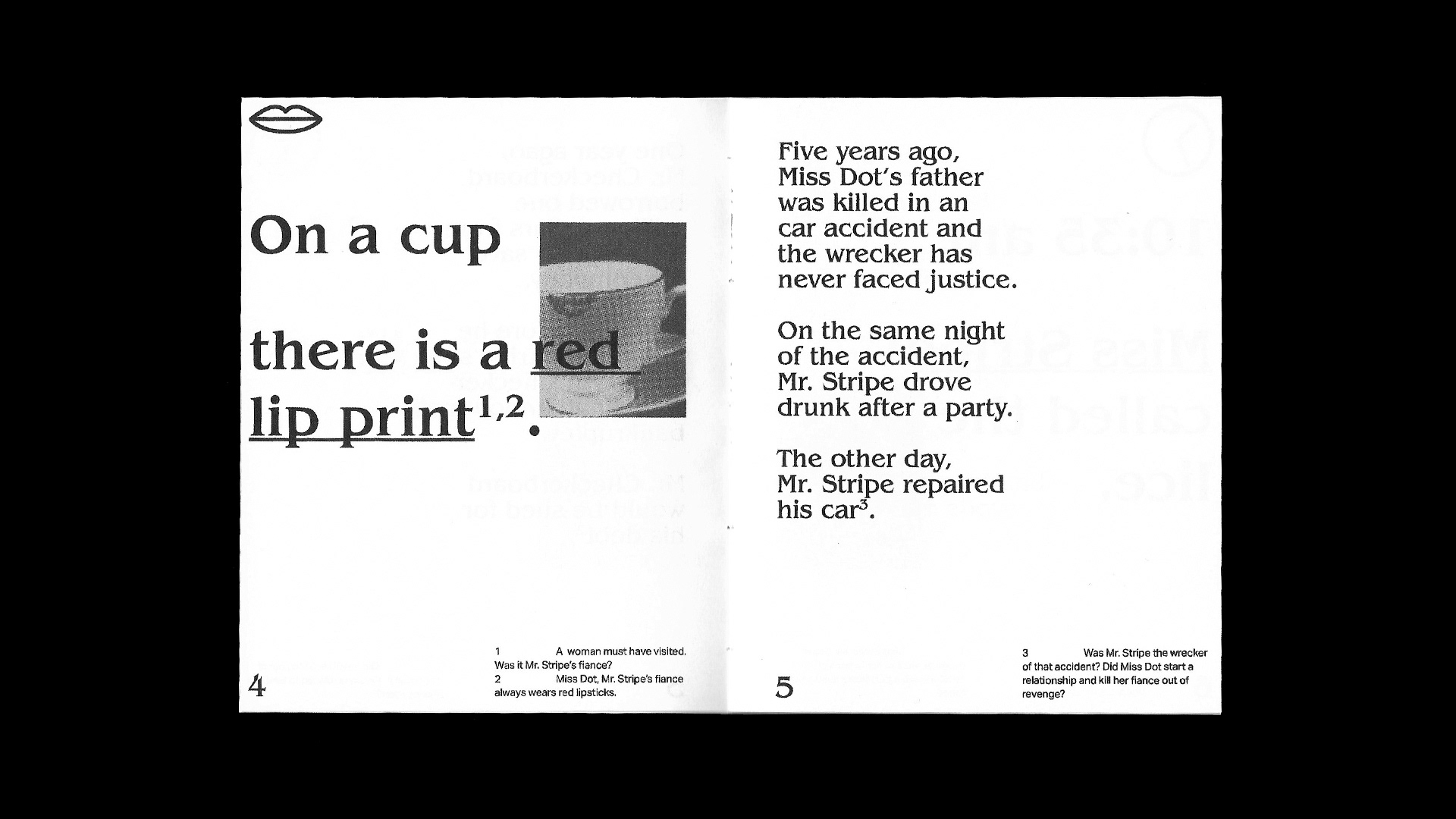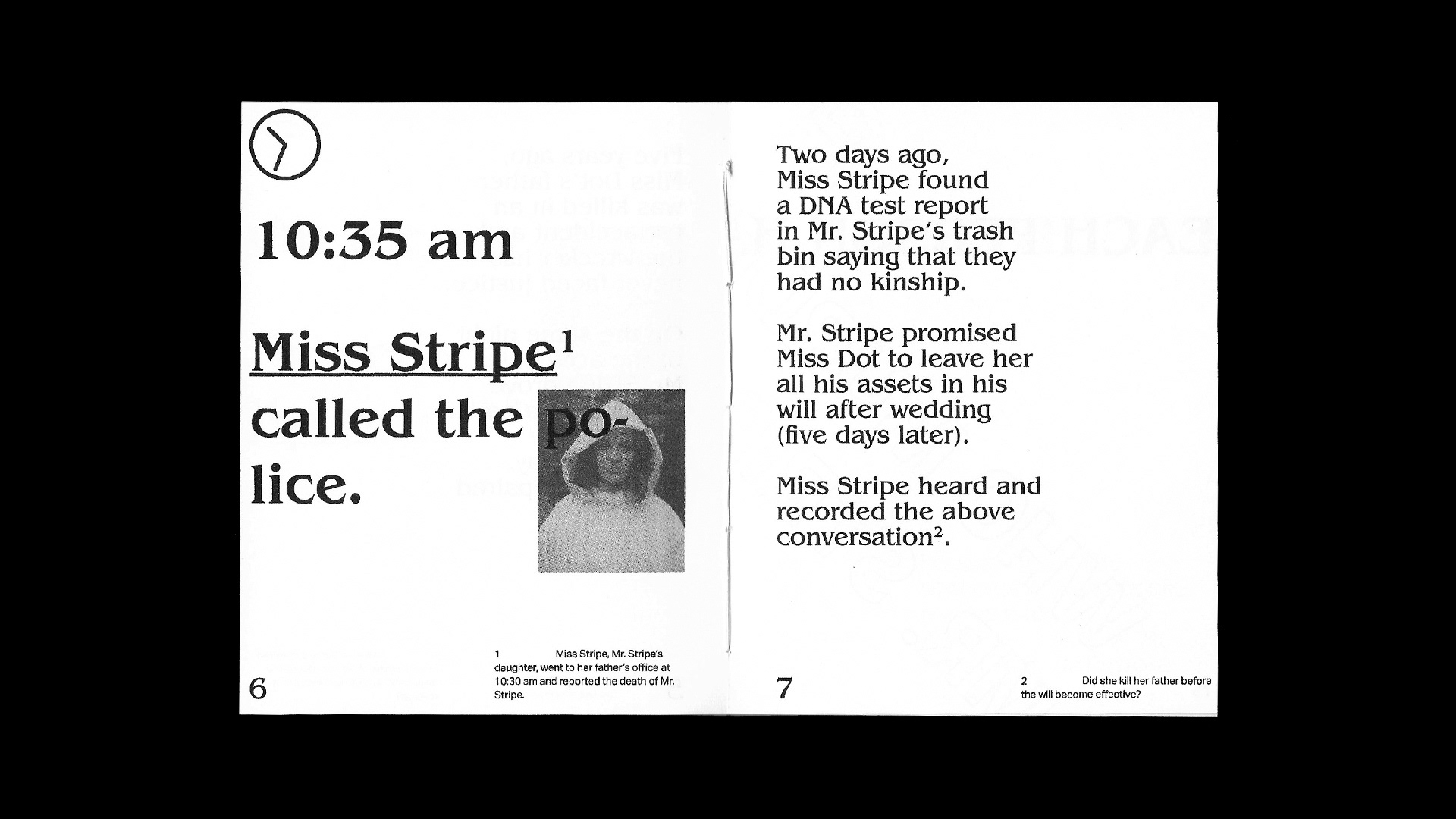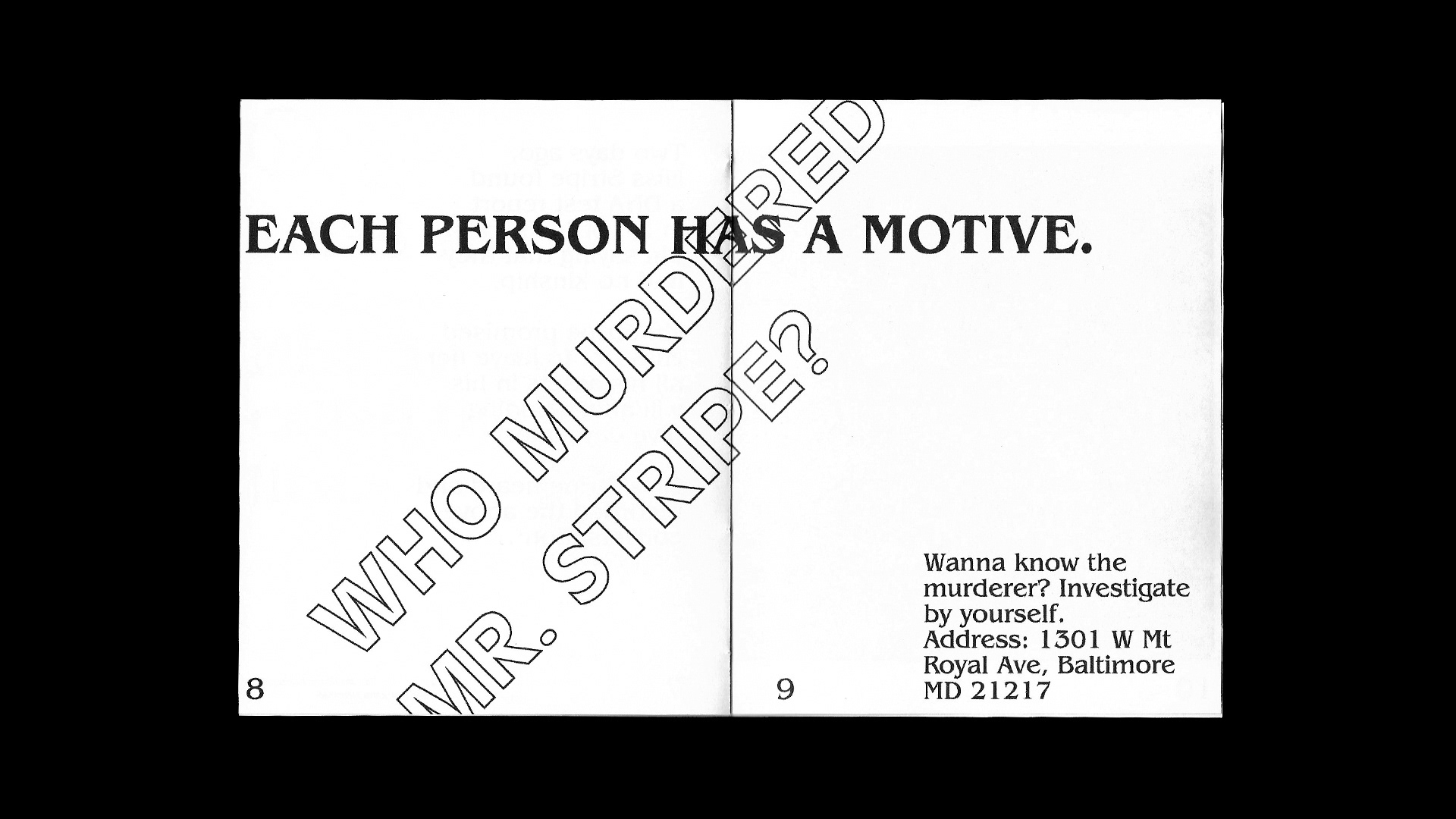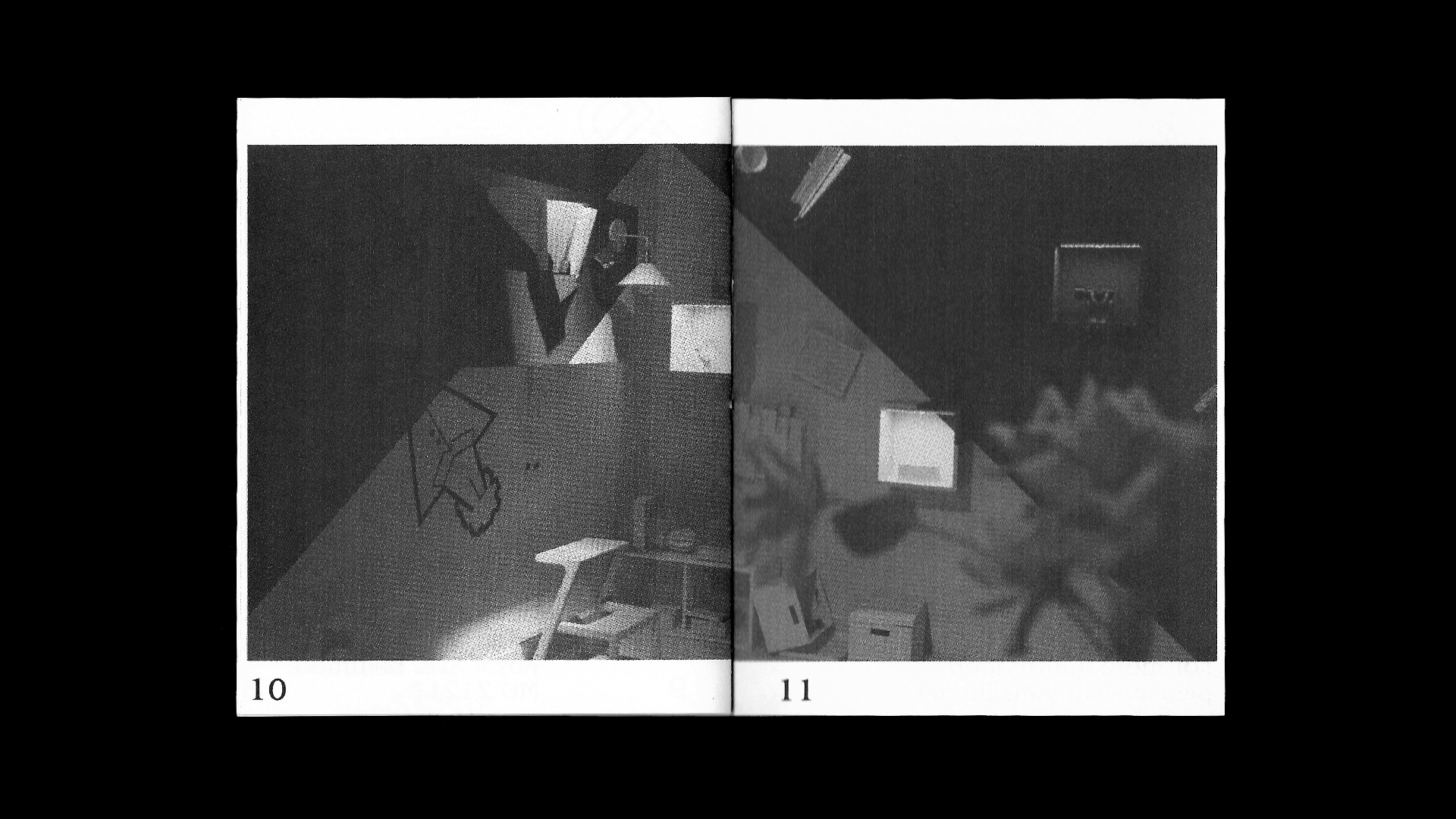 Story Line | Investigation Cards
These materials serve for the exhibition

Who Killed Mr. Stripe?

Click here to see the exhibition.
The brochure explains what each suspect did on the murder day and their possible motives. The Investigation Cards were used during the exhibition to introduce the basic information of the characters and help viewers take down the clues they had found.